Hi and welcome to our site. We are not a big kennel, just have a couple dogs that are super(at least in our minds.) We are from northeastern Pennsylvania. We occasionally have a litter but we don't breed unless we feel that we can improve on what we have. Our dogs are more than just pets they are family. Drop us an e-mail or give us a call if you have any questions, comments, or even if you just want to chat about the dogs.
I hope you enjoy the site.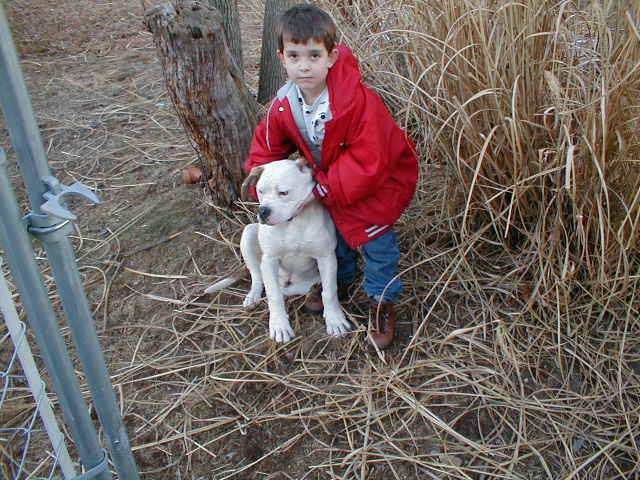 This is our oldest boy Paul with Luke as a pup.