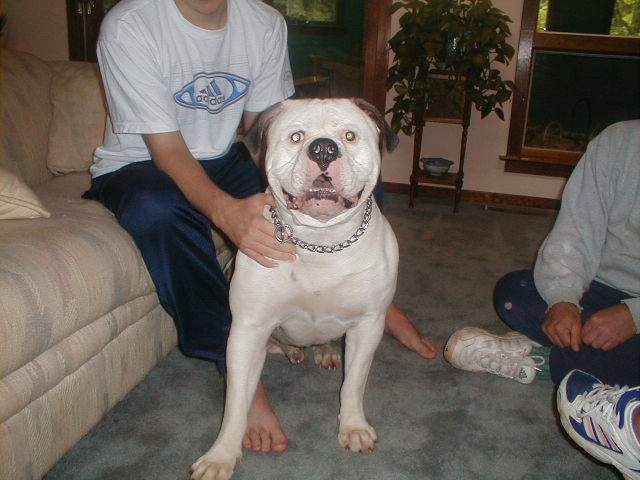 This is Beau. He is a product of Cleo bred to a Reda's Crunch son. We are really happy about the way he is turning out.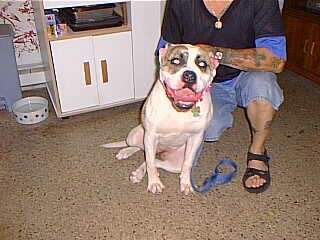 This is a littermate to Beau, she is huge for a female. Her name is Stella.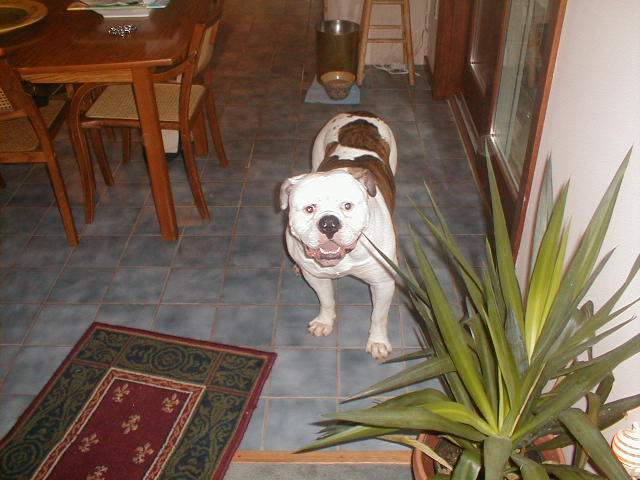 We are real happy that he has found a great home with Dale and Cathy.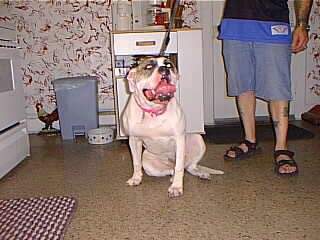 Another shot of Stella.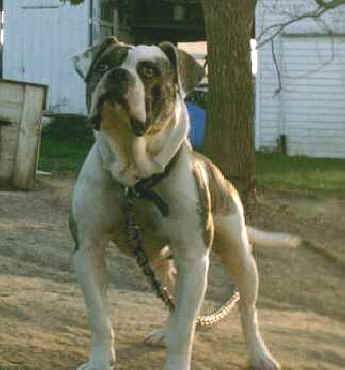 This is Bonz, he is Moose's uncle.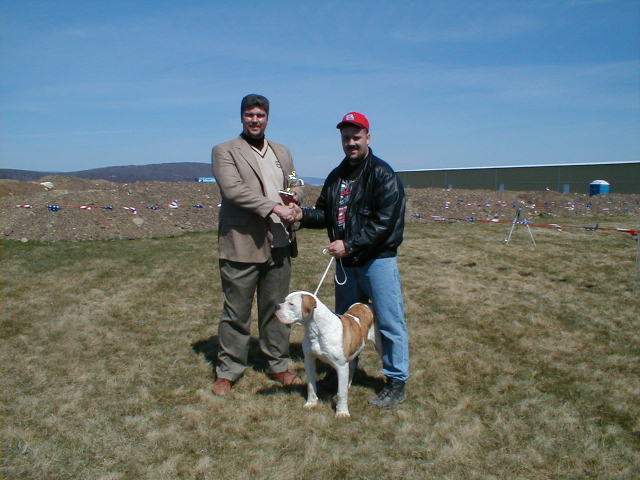 This is Me and Luke at a show in New York in March of 2000.He took best male puppy both days. He just turned 6 months old that day.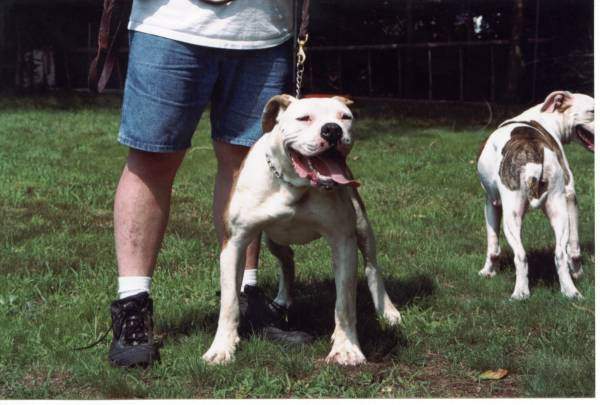 Moose's daddy Luke at 11 months old. Luke now resides at Southern Bulldogs in Va. and I couldn't ask for him to be in better hands than with Jamie, Thanks for taking such good care of my boy.
This is Bailey. She is out of Cleo and Lizard Creeks Elmo. She now resides in the Lonestar state and she is turning out pretty awesome. Thanks Gary for taking such good care of her and I am glad you are happy with her.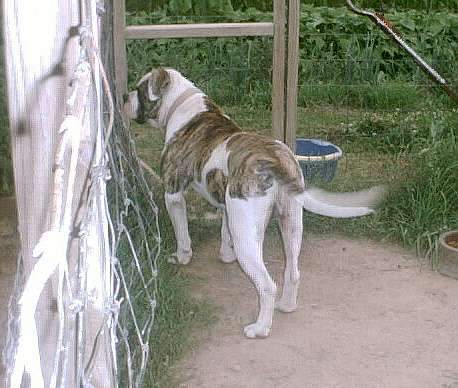 Another shot of Bonz.
This is us at the Ohio ABA National show. He took best male 9-12 both days and best male puppy one day. He is 9 months old in the picture.
This is Lukes and his littermates.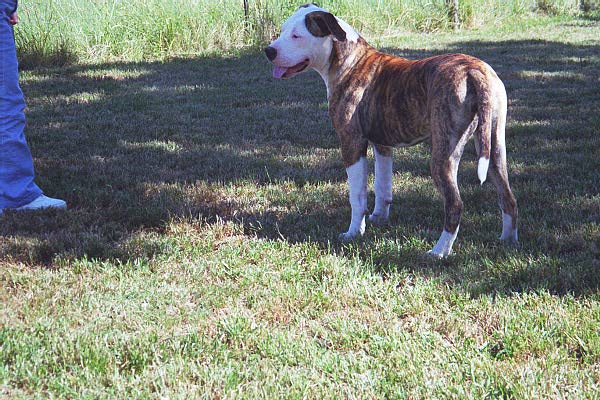 Bailey is 6 months old in these pictures.